NCBI GenBank
Dasyatis pastinaca
(Linnaeus, 1758)
Common stingray
Classification:
Elasmobranchii Myliobatiformes Dasyatidae
Reference of the original description
Systema Naturae per regna tria naturae, regnum animale, secundum classes, ordines, genera, species, cum characteribus differentiis synonymis, locis.
Ed. X., 1: 824 p. Stockholm(L. SALVIUS).
Image of the original description
No image in first description.
Synonyms / new combinations and misspellings
Dasyatis cf. pastinaca, Dasyatis pastinacus, Dasyatis ujo, Dasyatis (Dasyatis) pastinaca, Dasyatis (Trygon) pastinaca, Dasybatis pastinaca, Dasybatis pastinacus, Dasybatus pastinaca, Dasybatus pastinacus, Pastinaca laevis, Raia pastinaca, Raia pastinaca STEPHAN 1779, Raja pastina, Raja pastinaca, Trigon pastinaca, Trygon pastinaca, Trygon vulgaris, Trygon vulgaris pastinaca, Trygon (Trygon) pastinaca, Uroxis ujus
Types
Dasyatis pastinaca
Syntype:
NRM
:
9098
;
Pastinaca laevis
Syntype:
BMNH
: 1853.11.12.200 (Gronovius coll.)
Description :



Citation:

Dasyatis pastinaca

(Linnaeus, 1758): In: Database of modern sharks, rays and chimaeras, www.shark-references.com, World Wide Web electronic publication, Version 07/2022

Please send your images of
"Dasyatis pastinaca"
to
info@shark-references.com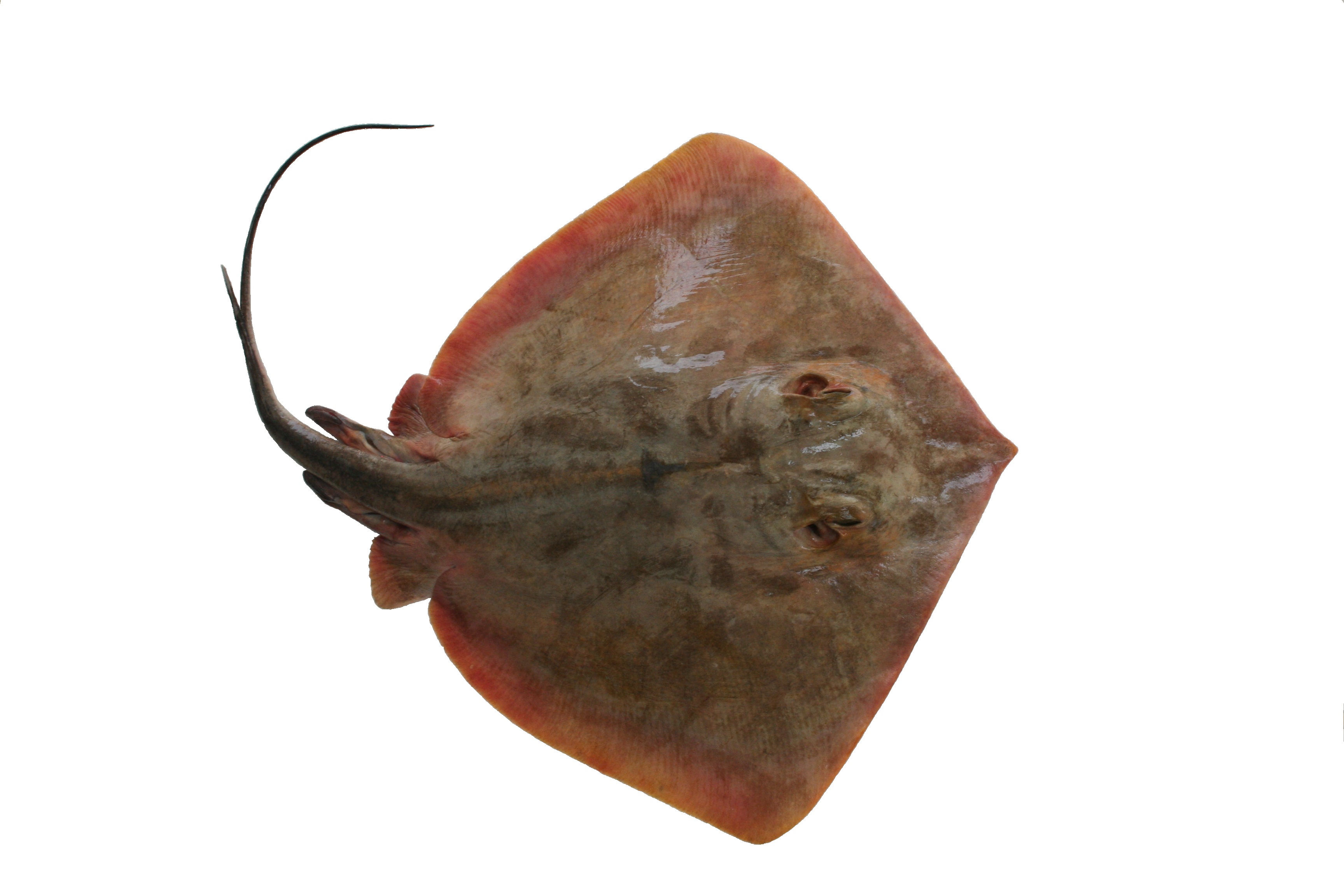 Dasyatis pastinaca
(Linnaeus, 1758), © Abdesselem SAADAOUI, Institut National des Sciences et Technologies de la Mer, Sfax, Tunisie
Common names

Gemeiner Stechrochen,

Gewöhnlicher Stechrochen,

Peitschenrochen,

Pfeilschwanz,

Stechrochen,

Bantenaga,

Chucho,

Escorsana,

Escursana,

Escurso,

Ferrasa,

Pastinaca,

Pastinaga,

Pombo,

Raya látigo común,

Rayalátigo común,

Rayavaca,

Romaguera,

Serreta,

Totina,

Vela latina,

Bastanago,

Bougnette,

Coucou,

Fouleux,

Pastenago,

Pastenague,

Pastenague commune,

Pastenargo,

Raie pastenague,

Tare ronde,

Terre,

Tonare,

Vastanaga,

Blue stingray,

Common stingray,

Sting ray,

Stingray,

Baracola,

Brucco,

Bucchio,

Bugghiu,

Bugghiu jancu,

Chiamica,

Ciuccio,

Ciucciu,

Ciuccua gianca,

Colombo grande,

Dragone,

Ferasso,

Ferraccia,

Ferrazza,

Ferrazzu,

Ferrun,

Ghiamita,

Matan,

Matana,

Mocene,

Muchie janche,

Muchio,

Muchio janco,

Mucosa,

Mugghio,

Mugghiu,

Muggiu,

Pastenaca,

Pastinaca,

Pastinaca comune,

Protene,

Ranina,

Tomazzo,

Traona,

Travona,

Trigone,

Trigono,

Urchie,

Vugghiu jancu,

Manteiga,

Rato,

Rato do mar,

Ratona,

Ratão,

Uge,

Uja,

Uje,

Uji,

Urcha,

Urja,

Urze,

Usga
Distribution
Northeast Atlantic and Mediterranean Sea.
Human uses
fisheries: commercial; gamefish: yes; aquarium: public aquariums
Biology
Exhibit ovoviparity (aplacental viviparity), with embryos feeding initially on yolk, then receiving additional nourishment from the mother by indirect absorption of uterine fluid enriched with mucus, fat or protein through specialised structures
[733]
. Distinct pairing with embrace
[17086]
. Found over sandy and muddy bottoms, sometimes in estuaries and near rocky reefs. Feeds on bottom-living invertebrates and fishes. Ovoviviparous, gestation period about 4 months and 4-7 young are produced.
Size / Weight / Age
57.0 cm WD (male/unsexed; (Ref.
4438
)); 60 cm WD (female)
Remarks
shark-references Species-ID=1868;
Parasites (arranged by Jürgen Pollerspöck)
Microsporidia
Dasyatispora levantinae Diamant, Goren, Yokeş, Galil, Klopman, Huchon, Szitenberg & Karhan, 2010 [12533]
Myxosporea
Monogenea
Cestoda
Nematoda
Copepoda
Isopoda
Gnathia aureola Stebbing, 1900 [23898]
Hirudinea